MULTIDIMENSIONAL ENERGY TRANSFORMATION and INTUITIVE GUIDANCE
Your body holds the innate wisdom it needs to heal itself. And, we are often carrying old patterns in our mind, body, and energy field that block our body's intuitive wisdom. Sometimes assistance from an another can help the body move through whatever may be blocking its remembering.
During these transformational, energy healing sessions, Brooke intuitively guides clients to identify and release old patterns that no longer benefit you, allowing space for your body's intuitive knowledge to easily flow through.  She holds gentle and compassionate space for clients as they integrate the fractured parts of self, coming back into wholeness, to live a more authentic and liberated life.
Brooke offers intuitive guidance and energy transformation for issues such as inner child wounding, trauma, specifically birth and sexual trauma, womb healing, spiritual awakening support, and for anyone experience the challenges of significant transition.
"Your vision will become clear only when you can look into your own heart. Who looks outside, dreams; who looks inside, awakens."

– Carl Jung
Go Within to Find Your Truth;
Emerge Rebirthed in Your Wholeness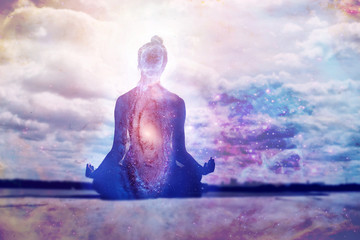 Many of us look outside of ourselves for guidance, desperate for someone; a teacher, a guru, a therapist, to give us insight. We often lack trust in our own inner wisdom. The truth is the answers are within. My role in this work is to assist and support you by illuminating your path as a Midwife to your Soul, as you find your way back to your own inner knowing and rebirth yourself anew, again and again, into your wholeness. 
Within your Akashic Field and connected to your higher self and guides, I utilize shamanic journey, breathwork, drumming, toning, and crystals, as I assist you through the process of identifying and releasing blockages, unveiling and allowing your True Self to emerge. 
What are the benefits of Multidimensional Energy Transformation & Intuitive Guidance Sessions?
Your first 30 MINUTE CONSULT SESSION is FREE
90-minute sessions are available virtually by Zoom or in person.
Get 10% off when you purchase a package of 3 sessions.
Get 15% off when you purchase a package of 5 sessions. 
Sliding scale considered, please contact Brooke to discuss.