Clear Your Mind, Body, and Spirit to Welcome Your Baby in Sacredness
Your body holds the innate wisdom of all it needs to conceive, grow life, and birth. And, we are often carrying old patterns in our mind, body, and energy field that block our body's intuitive wisdom. Sometimes assistance from an another can help the body move through whatever may be blocking its remembering. 
During these transformative, multidimensional energy sessions, Brooke gently assists you to release old patterns that no longer benefit you, allowing space for your body's intuitive knowledge to easily flow through you. These sessions are a way of preparing your body, mind, and spirit to achieve maximum strength and readiness prior to conception, during pregnancy, prior to labor and birth, and after delivery, clearing the way for you to joyfully welcome your child into this new world that you are creating for them.
I will not rescue you,

For you are not powerless. 

I will not fix you, 

For you are not broken. 

I will not heal you, 

For I see you in your wholeness. 

I will walk with you through the darkness, 

As you remember your light. 

 

– A Medicine Woman's Prayer by Sheree Bliss Tilsley
What do you get from Energy Healing in Pregnancy?
Clearing of old patterns, behaviors, and thoughts that may be making conception or pregnancy challenging
Confidence that you will able to birth in the manner you choose
Maximum strength and readiness for the labor and birth process
Joyfully welcome your baby in a healed and conscious way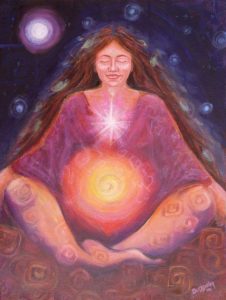 Your first 30 MINUTE CONSULT SESSION is FREE
90-minute sessions are available virtually by Zoom or in person.
Get 10% off when you purchase a package of 3 sessions.
Get 15% off when you purchase a package of 5 sessions. 
Sliding scale considered, please contact Brooke to discuss.